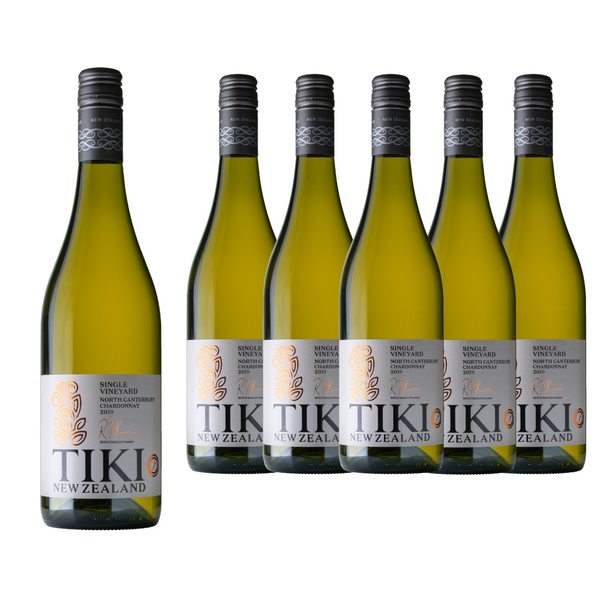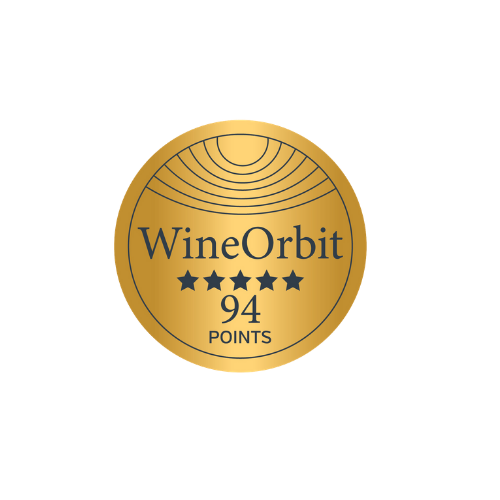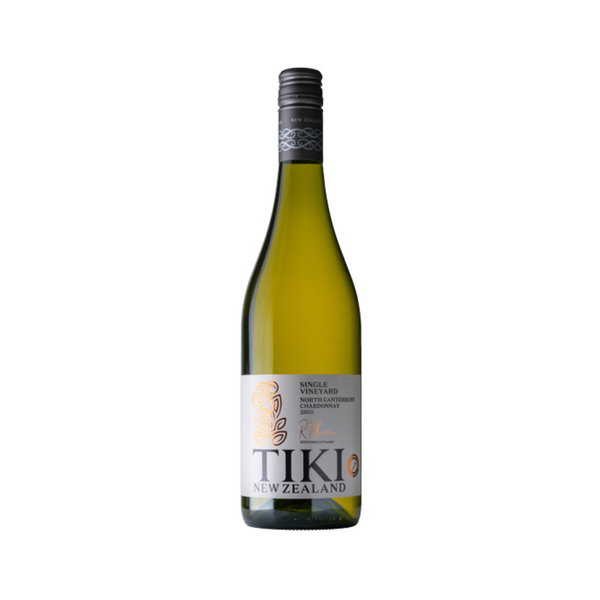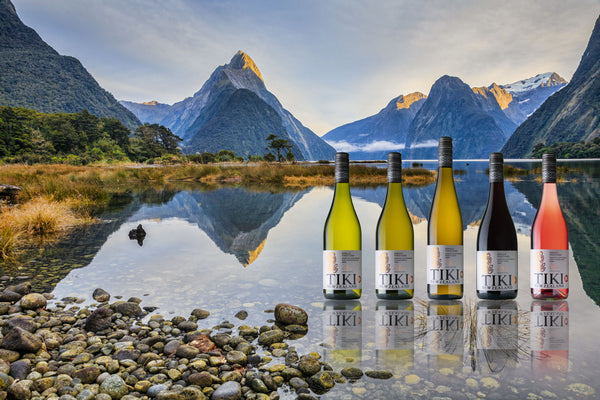 Tiki Single Vineyard North Canterbury Chardonnay 2019 ($23 per bottle)
Quantities are in 6 packs - $138 for 6 bottles.
($23 per bottle) 
AWARDS
5 STARS - Wine Orbit, June 2021
93 POINTS, EXCELLENT - Cameron Douglas MS, World of Wine, May 2022
4 STARS / RECOMMENDED / TOP VALUE - Bob Campbell, Master of Wine, The Real Review

COLOUR: A pale straw gold

NOSE: The nose displays aromas of quince, pear and rock melon which are gently supported by a subtle oak background.

PALATE: Full malolactic fermentation has added complexity and softness to the wine without creating an overtly buttery style. This has been further enhanced by the use of older oak that allows the fruit to be expressed without being dominated by smoky aromas. The palate has a fullness to it which gives it good length while at the same time finishing quite refreshingly dry.

VINEYARD REGION: 100% Waipara Valley, North Canterbury

VINTAGE CONDITIONS: The 2019 Vintage in Waipara, North Canterbury was exceptional. Rainfall in the summer/autumn was only half that of the previous season and it fell at the perfect time for vine health. The lower rainfall meant that disease pressure was greatly reduce, allowing all fruit to be picked in pristine condition. The season in Waipara was also the coolest of any of the major regions in NZ. This coolness has had the effect of enhancing fruit flavours and creating wines of great elegance.
WINEMAKING: The fruit was harvested at maximum flavour as assessed through frequent tasting in the vineyard by the winemaker. It was very gently pressed to avoid harsh phenolic extraction and the juice allowed to cold settle. The clear juice was fermented with a selection of Chardonnay yeast and this was followed by a full malolactic fermentation to add complexity to the palate. The wine has been fermented to dryness with no sugar left in the wine. This provides a refreshingly dry finish that is complemented by the wine's palate weight and structure.

WINEMAKER: Evan Ward

GRAPE VARIETY: 100% Chardonnay

MATURATION: 100% stainless steel fermentation and minor oak contact.
WINE ANALYSIS
Alc Vol: 13%
Acidity (TA): 5.4 g/l
pH: 3.43
Residual Sugar: 0.6 g/l

PEAK DRINKING: 2020/23 - will continue to develop for a further five years.

Not ready to buy 6? Try our Winemaker's selection.
If you're new to us and not ready to commit to 6 bottles just yet, our Winemaker's Collections are a great way to try a selection of our wines.
Great for dinner parties.
Perfect for last minute gifts.
For sharing with friends when they pop in to surprise you.