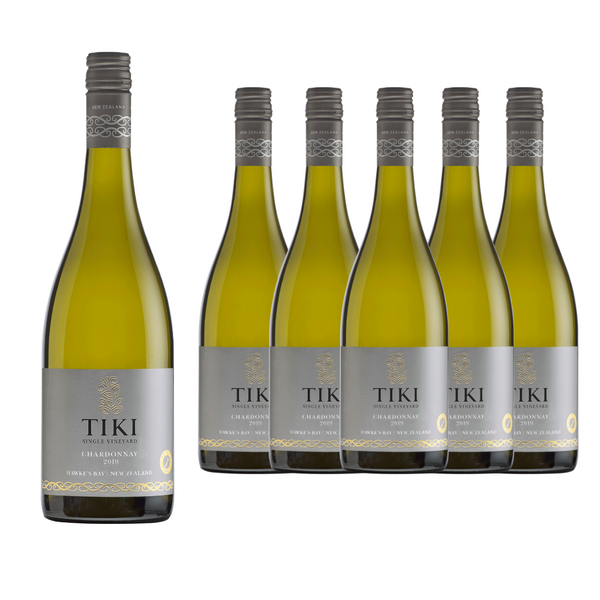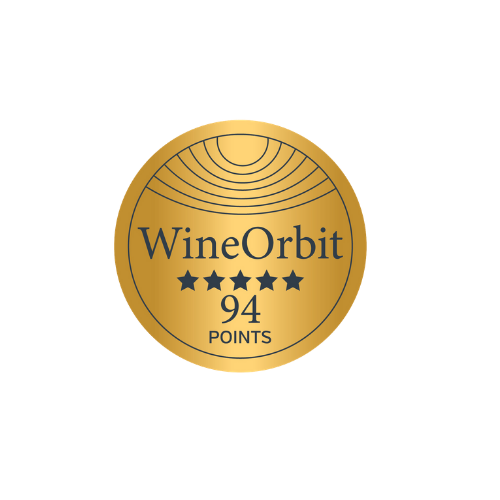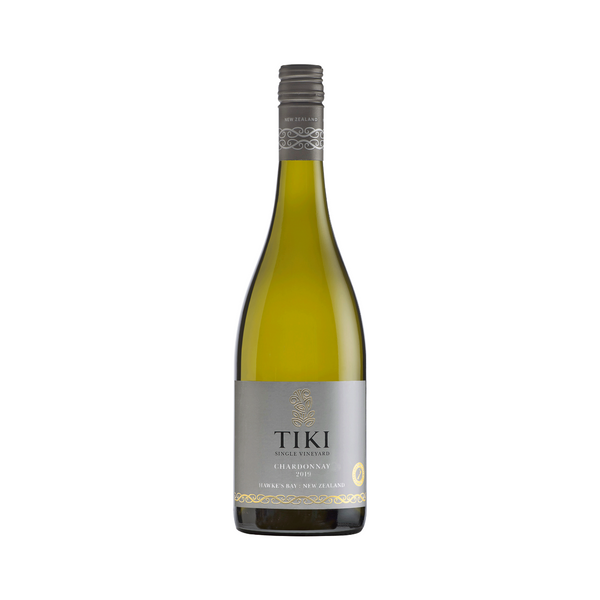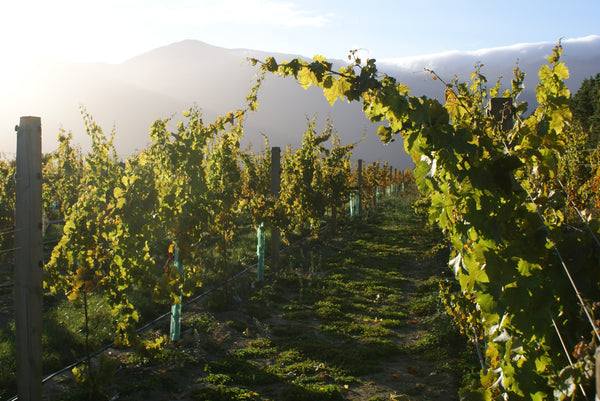 Tiki Single Vineyard Hawke's Bay Chardonnay 2019 ($23 per bottle)
Quantities are in 6 packs - $138 for 6 bottles.
($23 per bottle)
AWARDS AND REVIEWS:
5 STARS - Wine Orbit, Feb 2020
5 STARS - Yvonne Lorkin, Wine Reviewer
93 POINTS - Cameron Douglas MS
91 POINTS - Bob Campbell, The Real Review
17.5/20 POINTS - Joelle Thomson, Wine Reviewer

COLOUR: A delicate, pale straw green.
NOSE: Lifted aromatics of cooler climate fruit sourced from an elevated, inland
site in Hawke's Bay. Ripe fruit characters of peach and melon combine with subtle oak and malolactic fermentation aromas to provide an extremely attractive bouquet.
PALATE: A full-bodied Chardonnay that reflects the intrinsic qualities of the vineyard site and clone. Fruit flavour is to the fore and this is elegantly supported by oak and malolactic fermentation aromas derived from its time in barrel. Yeast leesaging after malolactic fermentation has added further softness and mouthfeel.

VINEYARD REGION: 100% Hawke's Bay
VINTAGE CONDITIONS: The season started with good amounts of rain in November through to January, mostly falling as short, sharp downpours that had minimal effect on disease pressure. By March the rain had dropped back to only one third the usual amount. Temperatures were all above average by 1-2°C with warmer than usual nights as well. The warm, dry end to the season allowed the Chardonnay fruit to attain full maturity, retaining a good level of natural acidity to ensure freshness and flavour. Climatically there were few challenges and so harvest decisions were able to be made entirely on flavour ripeness.
WINEMAKING: The fruit was harvested at optimum ripeness from the vineyard that
encompasses the winery. It was then whole-berry pressed using a Champagne cycle with no press cuts. Pressing was followed by cold settling to clarify the juice. The clear juice was fermented in new and seasoned French Oak Barriques with a specific Chardonnay yeast and then went through a full malolactic fermentation to add complexity and softness to the palate. After fermenting in barrel, the wine was aged for ten months on yeast lees with fortnightly stirring to encourage extraction of yeast mannoproteins that aid palate weight and roundness.
WINEMAKER: Evan Ward
GRAPE VARIETY: 100% Chardonnay, Clone 15.
MATURATION: 100% barrel fermentation and maturation for ten months.
WINE ANALYSIS:
Alc Vol: 14%
Acidity (TA): 5.7 g/L 
Residual Sugar: Dry
PEAK DRINKING: 2020 to 2023 - will continue to develop for a further 5 years.
Not ready to buy 6? Try our Winemaker's selection.
If you're new to us and not ready to commit to 6 bottles just yet, our Winemaker's Collections are a great way to try a selection of our wines.
Great for dinner parties.
Perfect for last minute gifts.
For sharing with friends when they pop in to surprise you.