Our Land - Our Taonga - Our Treasure
There's something magical about Aotearoa (New Zealand) that draws you in. It's a mix between it's spellbinding landscapes, the bounty of natural resources and the generosity of the people that makes this country one of the most beautiful and precious places on earth.We see ourselves as the guardians of this precious land, it's our job to keep our footprint small to make sure everyone gets to experience the magic of Aotearoa the same way we have.
Location
Aotearoa (New Zealand) summers have plenty of heat and sunshine, but it's at nightfall when the magic really happens. When the sun dips below the horizon and takes its warm kiss away from our islands, the temperatures quickly drop and we are reminded of our secluded geographical location in the Southern Ocean. It is this unique geographic positioning that gives us one of the longest grape growing seasons on earth which is so special to the creation of our wines. Cold night time temperatures help to capture the elegant acidity and the unmistakable zesty flavours and fragrances that are the hallmark of our wines. 
Waipara, North Canterbury
North Canterbury Wine Region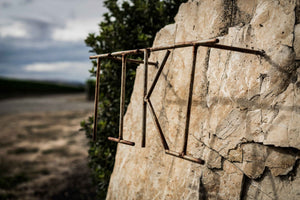 Inheritance
The Tiki whānau (family) is an indigenous New Zealand wine producer committed to sustainable winegrowing with an uncompromising commitment to quality. We care for our vines under the guiding Māori principles of Kaitiakitanga: the guardianship, protection and preservation of the earth for future generations. Founder Royce McKean's family has been living and farming in Aotearoa (New Zealand) for hundreds of years.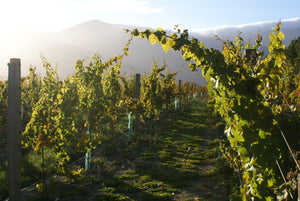 Nurture
Our vineyards are living organisms that we share with our workers, animals, insects and neighbours. We strive to keep our impact low and our whānau (family) safe. Our focus is on ensuring that we put more back into the land than what we take. We are farmers at heart, nurturing the elements that make our grapes unique so we can bring you Tiki Wines, our taonga (treasure) of Aotearoa (New Zealand). 
Sustainability
Tiki Wine & Vineyards is an accredited member of Sustainable Winegrowing New Zealand (SWNZ)*, one of the most recognised sustainability brands in the industry worldwide.
As part of our commitment to sustainability, our vineyard team are constantly refining practices across our vineyard to ensure the fruit we produce is at its absolute best. These practices collectively contribute to sustainable, regenerative, and environmentally conscious viticulture while promoting the long-term health and productivity of our vineyard's ecosystem, providing our winemaking team, led by award winning New Zealand winemaker Matt Connell, only the best fruit to select from for the wines we produce.
Practises of Sustainability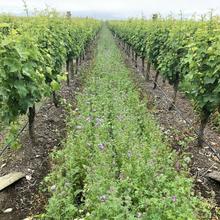 Wildflower plantings
Introducing biodiversity through cover crops, helping increase vine and soil health, keeping weeds and grass down and attracting beneficial insects to help pollinate. These plantings also help reduce soil compaction and increase water retention and conservation. One of the main advantages of cover crops is weed and grass suppression.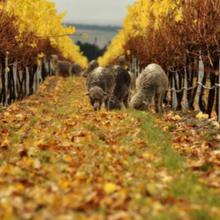 Sheep Grazing/Beehives
Another way in which we care for our land is by using sheep to graze and roam the vineyard over the cooler months and post-harvest. They keep the grass down (reducing the amount of mechanical mowing and spraying) and their manure contributes to soil and vine health. Throughout the vineyard during summer and spring we also have bee hives situated on the vineyard.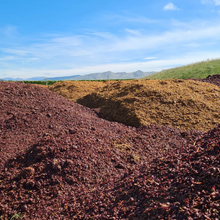 Compost
In addition to sourcing organic compost, we are now making our own compost onsite with our own hay and grape marc, returning it to the vineyard. We also use organic compost sourced from a local company. The compost is produced from household food waste in the region. Using compost reduces the need for fertilizer and helps retain moisture, crucial for the hot days we enjoy of the North Canterbury climate.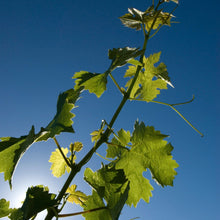 Decrease in fuel consumption
Regularly monitoring and measuring the effectiveness of these initiatives has seen the vineyard implement a significant decrease in our fuel consumption. The wildflower and root crop plantings, wider compost distribution and bringing sheep onto the vineyard mean there is increased biodiversity and less mowing. A move to more fuel-efficient machinery and solar panels is also making a difference.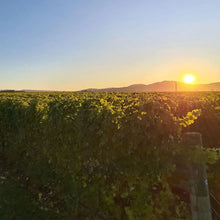 Water retention/management
We are using a pressure bomb this year to measure the amount of water in the vine (rather than in the soil), which is also helping us to reduce our water inputs.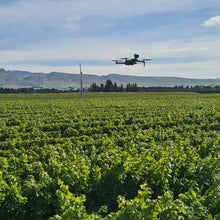 Drones
Used as visual and acoustic deterrents to protect vines from birds. Also used for crop monitoring and identifying where bird activity may be more prevalent.