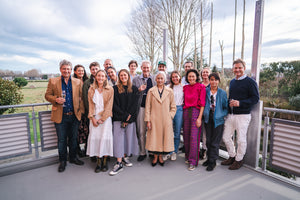 The McKean Whānau
Here at Tiki Wine & Vineyards, our whakapapa (genealogy) is inextricably linked to our identity. It has been significant in shaping us and Tiki into who we are today.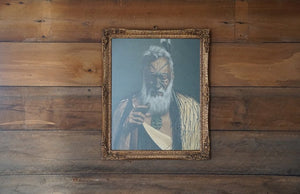 Tiki Tere Mihi
Our company is named in honour of Tiki Tere Mihi, Royce's great-great-great grandfather and Ngati Uenuku Chieftain. Tiki Tere lived on Mokoia, near Lake Rotorua in Te Ika-a-Māui (the North Island of Aotearoa, New Zealand), as a farmer and leader of his people. He was an expert in tribal lore and Karakia (Māori prayer), passing these traditional Māori customs and stories on through generations.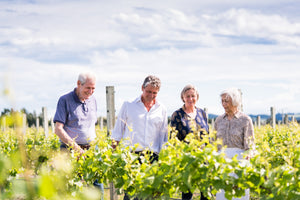 Sally Hariata McKean; Royce's mother and Tiki Tere Mihi's great-great granddaughter, was also integral in guiding tikanga practises (Māori customary practises or behaviours) as Royce and Sue developed their vineyard and business model.
Sally was a loving mentor to both Royce and Sue. She speaks of Tiki Tere Mihi here with Māori television show, Waka Huia.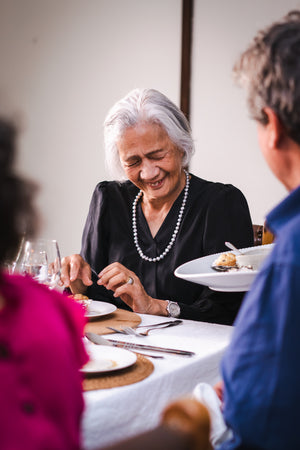 Sally Hariata McKean at the launch of the Whānau Wine Collection.
Royce's mother, Sally Hariata McKean, had a strong love of the land and great pride in her culture and heritage, which is hugely valued by our whānau (family). Both Royce and Sue are of Māori descent. Sue has family links to Ngāi Tahu and Royce's tribal affiliations are Ngāti Ranginui (Tauranga) and Ngāti Uenu-kukōpako (Te Arawa, Rotorua).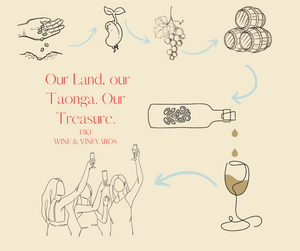 Sue comes from a farming, environmental and conservation minded whanāu (family). Both Royce and Sue were raised to have a love and appreciation of Aotearoa's (New Zealand's) natural environment. They were taught to treat the whenua (land) softly and with care. As a business Tiki is committed to carrying on this family legacy of putting only good things into the whenua.
This has naturally resulted in the Tiki business embracing the values of Kaitiakitanga (guardianship & protection of the land), Whānau (family), hospitality, whanaungatanga (a sense of connection between people) and manaakitanga (showing respect, generosity & care for others).
As grape growers, for Royce and Sue it is crucial that the wine created and presented to customers reflects their love of the whenua and whānau. The name 'tiki' also represents a hand carved Māori taonga (treasure) which, when gifted bestows good fortune and love on others. We craft our wines with this same spirit in mind. 
In 2005, Tiki was established, and the first vintage was proudly created. Our wine is now shared with whānau and friends across the world.  
We are apart of the worlds first Māori winemakers collective, TUKU. The TUKU Collective is made up of four Māori owned, NZ-owned wine companies: te Pā Family Vineyards, Tiki Wine & Vineyards, Steve Bird Wines and Kuru Kuru Wines (Tarras Vineyards). Together we have shared values of the whenua (land), whānau (family) and hospitality. As a collective we offer a wide range of premium varietals from the most renowned wine growing regions of Aotearoa New Zealand.
We are one of the very few Māori owned New Zealand wine businesses and we look to work with and share principles of Kaitiakitanga to create a high end product which is shared with aroha (love).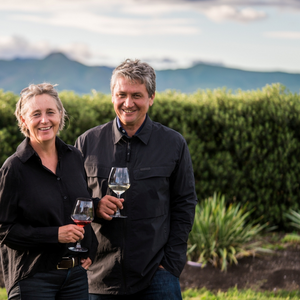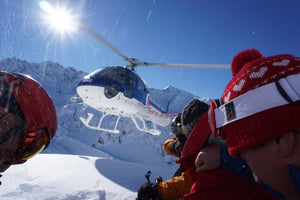 Heli Skiing North Canterbury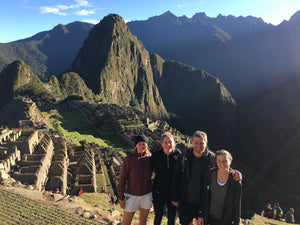 Sue, Abby, Royce & Tess at Matchu Picchu in Peru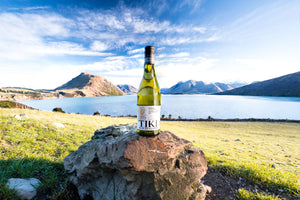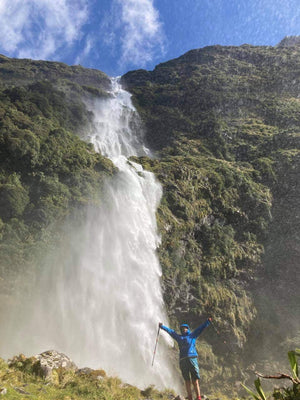 Sue walking the Milford Track