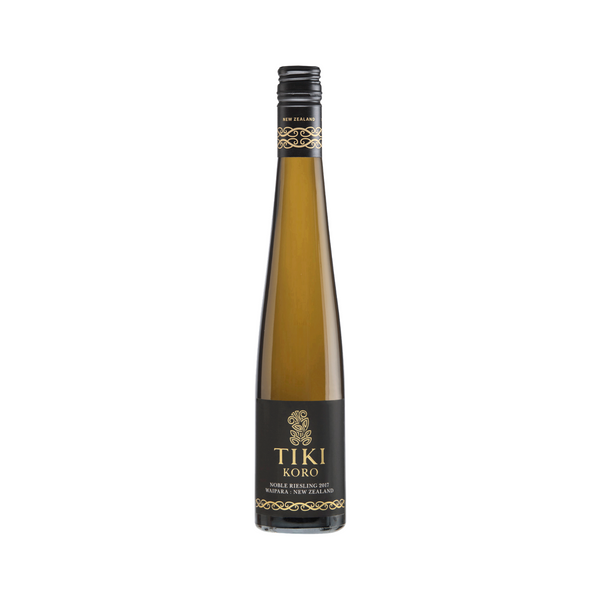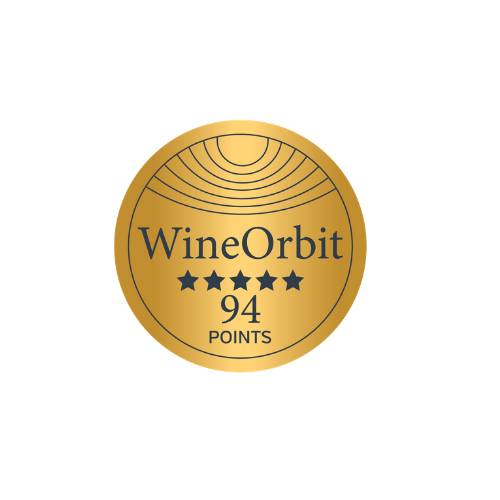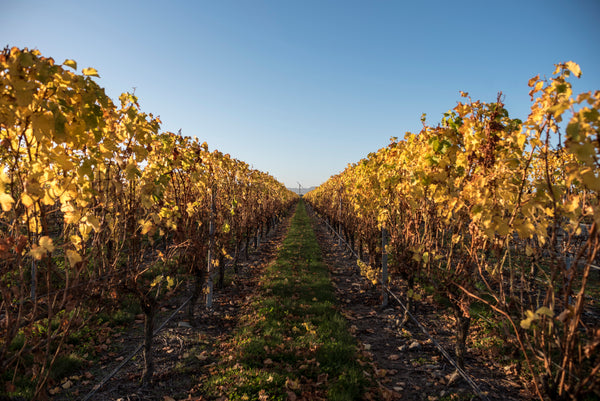 Tiki KORO Waipara Noble Riesling 2017 ($35 per bottle)
Quantities are in 6 packs - $210 for 6 bottles.
($35 per bottle)
AWARDS AND REVIEWS: 
5 STARS - Wine Orbit, Feb 2020
5 STARS - Michael Cooper, Wine Writer, Mar 2021
95 POINTS - Cameron Douglas MS, Jul 2019
GOLD - Alpine Pacific Wine Challenge 2019
SILVER - NZ International Wine Show 2019
4 STARS - Cuisine Magazine
COLOUR: Moderate straw gold.
NOSE: The nose is rich and powerful, almost jumping out of the glass to meet you. Intense aromas of dried apricots are lifted by an attractive volatile character, typical of this style, that complements the honey-like aromatics.
PALATE: The palate can only be described as unctuous with amazing fullness and fatness and flavours of honeycomb and lanolin. The impact of this wine has been created by the high residual sugar and intensity of fruit flavour created by the concentration of the juice during the drying period on the vine. The finish is generous and sweetness is well balanced by the inherent acidity.
REGION: 100% Waipara, North Canterbury
VINTAGE CONDITIONS: The 2017 season in Waipara was of average heat with moderate rainfall. The exception being in April where heavy rain was received causing some issues for certain varieties. However, the wet created perfect conditions for the development of the Botrytis fungus essential for the production of this wine style. Dry conditions in May ensured the infected berries dried out perfectly.
WINEMAKING: Hand harvesting along with careful bunch selection was followed by gentle whole-bunch pressing of the fruit. Fermentation of the clear juice was slow, in part due to the impact of the high sugar level on the vigour of the yeast. The wine was also kept at a low temperature to ensure the aromatic elements were perfectly captured. The fermentation was arrested by chilling the wine to below zero which left a considerable amount of sugar in the wine. Minimal fining was done to assist with retaining the maximum flavours.
WINEMAKER: Contract
GRAPE VARIETY: 100% Riesling
WINE ANALYSIS:
Alc Vol: 12.0%
Acidity (TA): 7.2 g/l
Residual Sugar: 157 g/l
PEAK DRINKING: Drinking well now but will continue to develop further from vintage date.
FOOD MATCH: Enjoy with a lovely selection of cheese.
Not ready to buy 6? Try our Winemaker's selection.
If you're new to us and not ready to commit to 6 bottles just yet, our Winemaker's Collections are a great way to try a selection of our wines.
Great for dinner parties.
Perfect for last minute gifts.
For sharing with friends when they pop in to surprise you.